TJ LONDAGIN
CEO and Co-Founder
With more than 20 years of experience in management consulting, TJ brings deep skills in organizational change management, strategy development and business transformation. TJ assists leadership teams in building consensus across diverse stakeholder groups to improve business results, increase adoption and realize project outcomes. He has a proven track record of designing and implementing programs that balance the needs of complex organizations driven by competing priorities. TJ focuses on helping organizations launch new initiatives with an eye toward risk mitigation, communications, leadership engagement, stakeholder buy-in and training support.
TJ's thoughts on …
Work
Nothing changes unless the people change. Oh, and it doesn't always have to be so serious.
Our People
Totem doesn't make widgets. We don't build cars. We don't cobble shoes. Our people are our best product. We strive to build the most engaged, challenged, balanced consultancy team on the market. Totem believes happy teammates result in happy clients which result in positive impact and growth.
Balance
Work/life balance isn't about a 40-hour week. No project manager is a precise enough to perfectly plan 40-hours of work consistently from entering the workforce until retirement. We believe in "best life." Best life is about finding balance that services client needs while creating the most comfortable work environment for our team. We adapt to a client's culture so if the client gathers daily we join, and likewise on working remotely. So step out for a dental appointment or to see your kid's band recital – no need to check-in with me. Just make sure client needs are exceeded and always on-time.
Email
Like it or not, email is a business staple. Respond quickly. Address questions specifically. Keep emails short. Also, including photos of cats makes emails more fun. I send a lot of cat photos.
MALARIE MIRSKY
Director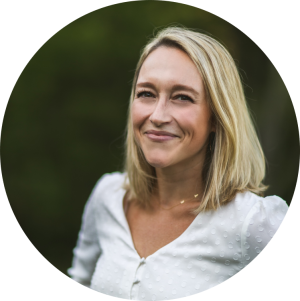 With 14 years of experience in management and IT consulting for government, commercial, and non-profit clients, Malarie brings expertise in strategic communications, change management, and technology adoption. As an experienced project manager and strategist, she also loves solving people-related challenges for clients and leading the roll-out of those solutions. Malarie offers a deep knowledge of project communication methods and change theory. She specializes in bridging the gap between technical and non-technical teams and crafting visual stories to motivate people to action — creating lasting, meaningful change.
Malarie's thoughts on …
Work
You should enjoy what you do, but always determine and communicate your boundaries. It's a constant give and take. When you feel supported by those around you, the give and take feels organic. You're more inclined to volunteer for a late-night review one day if you feel comfortable leaving early the next for a kindergarten graduation. Life happens, and Totem proudly meets its people where they are.
Belonging
This reminds me of what I loved about high school sports. Each employee brings their own strengths, perspectives, and backgrounds, and that's what makes Totem stronger. We compete together and celebrate our collective wins. We each have the opportunity to find our own position among the team, even if our professional aspirations differ. Not everyone can be the power forward, and that's okay. Especially if you're 5'2, like me.
Oxford Commas
Always. Hear that, TJ?